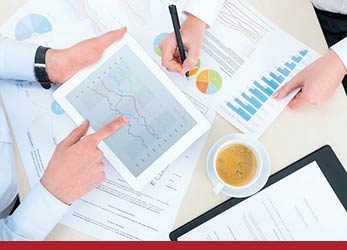 25 Jul

Integrated Marketing

Posted at 06:01h

in

News

[social_share]
IN ITS SIMPLEST FORM, MARKETING IS CONNECTING THE CONSUMER THAT'S LOOKING FOR SOMETHING WITH THE ORGANIZATION THAT'S LOOKING TO PROVIDE IT.
PIECE OF CAKE, RIGHT?
Back in the day, integrated marketing was as easy as putting an ad in a magazine, reserving some billboard space, or buying a TV spot on one of the major network channels. But today it's a whole different story when it comes to developing a marketing and advertising strategy – just think about the incredibly cluttered media landscape, new digital technologies, and the all-out brand-assault on consumers' senses.
To move the needle for our clients, BMC practices what we call modern integrated marketing. This revolves around taking a deep dive into our clients' challenges and using that insight to put together a creative strategy that reaches, motivates and keeps your audience coming back for more – with the most effective use of budget. The approach is simple, but it works.
Regardless of medium or tactical approach, our clients can rest assured they're going to get the full attention of both our strategic and creative teams. Even better, these teams work together at our shop, unlike many agencies where account departments operate independently of creative departments, and vice versa. After all, no rule says strategists can't be creative, and creative thinkers can't be strategic!
INTEGRATED MARKETING & ADVERTISING.
Our integrated marketing services are extensive; including:
Marketing Plan Development
Content Strategy
Campaign Planning
Copywriting
Print Advertising
Outdoor Advertising
Point of Sale Marketing
Exhibit Design
Event Marketing
Promotional Products
Direct Marketing
Search Engine Optimization (SEO)
Email Marketing
Online Advertising
Social Media
Digital Reputation Management
Mobile Marketing
QR Codes
READY TO GET STARTED ON YOUR INTEGRATED MARKETING STRATEGY?
Need help determining your integrated marketing strategy or want to get started on creating print or outdoor advertisements? BMC is the full-service integrated marketing and advertising provider for all of your marketing needs. Whether you want your brand to be seen on billboards, magazines, or across the internet, BMC can help.